Women's World Matchplay: Fallon Sherrock relishing her return to Blackpool but Beau Greaves starts as favourite | Darts News networthplaza.com
Fallon Sherrock bids to retain Women's World Matchplay title on Sunday but Beau Greaves starts as favourite after dominating the Women's Series.
Sherrock defeated Aileen de Graaf to triumph in last year's inaugural event, and she will be among the headline acts in this year's Winter Gardens showpiece, which will be held on Sunday afternoon – live on Sky Sports Action from 1pm.
The second staging of the £25,000 event will see eight of the game's leading stars vying for glory at the Empress Ballroom.
Teenage sensation Greaves has dominated the pre-tournament headlines following her exploits on the PDC Women's Series circuit, winning 15 of the 20 events held during the last year.
However, Sherrock heads to Blackpool in a confident mood, after ending her 12-month wait for a Women's Series title in Germany last month.
"I'm so excited to be going back to Blackpool," revealed Sherrock. "I feel like my game is slowly getting back to the level I want, and I'm just eager to get up there and show everyone how well I'm playing again.
"I didn't feel my game was good enough [late last year], but I've been putting in the hours and the effort again.
"Obviously I had the nine-darter [on the Challenge Tour] and I felt that my game was improving around Q-School, it just needed a few tweaks.
"I've been playing more competitive darts and trying to get more practice in before this tournament, so hopefully it pays off!"
Sherrock will kick off her title defence with a blockbuster showdown against four-time women's world champion Lisa Ashton – the sixth seed in this year's tournament.
Japanese trailblazer Mikuru Suzuki or last year's runner-up De Graaf await Sherrock if she progresses to the semi-finals, before a potential date against top seed Greaves for the £10,000 top prize.
"Talk about throwing me in at the deep end!" joked Sherrock, who insists that pressure is a privilege, rather than a burden.
"I'm going into Blackpool and I'm thinking that nobody is expecting me to win, because they've got their eyes on Beau.
"I will try and go under the radar again and I think there's much less expectation this time.
"I do prefer having the tougher games though, because it makes you play and it brings out your best game, because you want to showcase what you can do.
"It also shows you how much you're able to deal with the pressure, and I think that's what I strive to do. I want to play the best players because I want to be put under pressure."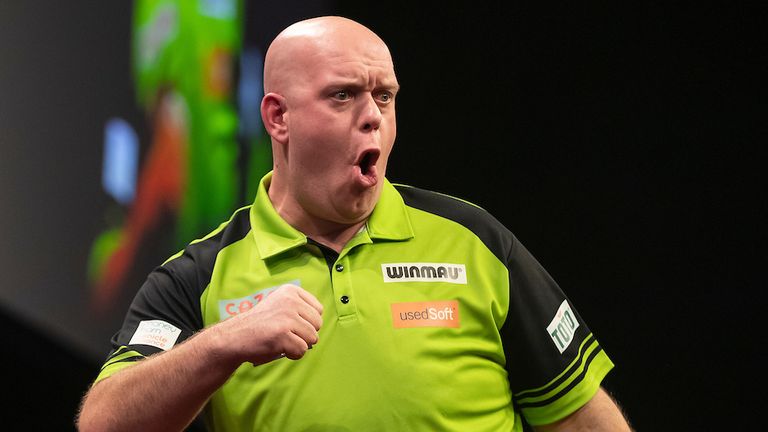 Greaves was 12-year-old when she threw darts at the Winter Gardens with Michael van Gerwen and now seven years later the Doncaster thrower, who goes by the moniker 'Beau 'n Arrow' is looking forward to returning to the Blackpool stage.
"I'm excited and obviously it's my debut but it's a good opportunity and I'm looking forward to it," said Greaves.
"The women's game is growing and growing and there is obviously opportunity but you just have to wait for it to happen."
Greaves, who became Lakeside world champion at the age of 18, admits it's been 'mad' since but feels she has excelled.
"It's been great. I'm so lucky that I've got a great life and I'm very thankful for that," she said.
"It's a different feeling playing in the ladies event to Ally Pally. At Ally Pally I didn't feel like I had any chance at all. I don't think I played that well, but I enjoyed it, don't get me wrong but it takes time to get used to it. I think with the ladies, that will show in the years that the Matchplay is on because we're not used to playing on the big stage and we don't get much opportunity.
"Having the women's Matchplay is a big bonus for us ladies and it's hard to know when you're going to be playing again. You don't know what's next.
"We're all happy this is just here and we're all just used to not being on TV that much anyway.
"If I play well I know I will be difficult to beat but if everyone else plays well then they're going to be difficult to beat too."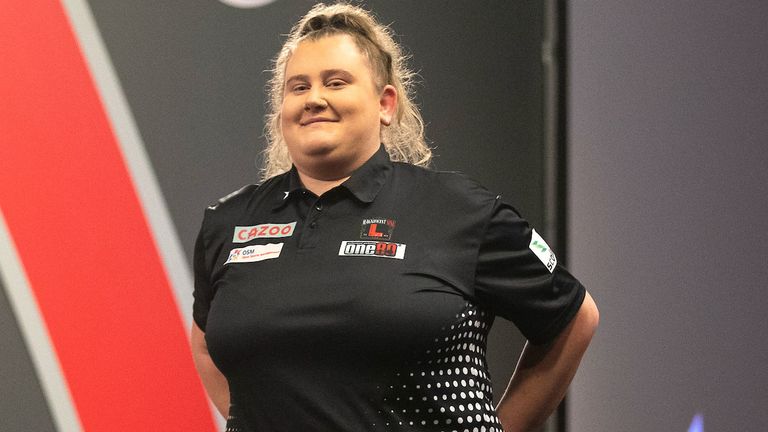 Greaves is hoping she can produce the kind of form which has seen her dominate the Women's Series with Sherrock favourite to make it through from her half of the draw.
She will take centre stage in the opening match of this year's tournament against Dutch debutant Noa-Lynn van Leuven.
"If me and Fallon were to make the final and we both played our game then it would be brilliant," Greaves said. "Some of the games me and Fallon have had have been really good. We're decent when we want to be but in the ladies game we're not always on it. You do get games which are bad, but you can get games which are good.
"I'd obviously like to reach the final and I'd like to play well but you could get a few surprises. That's the way darts goes."
The other quarter-final clash will see fourth seed Robyn Byrne take on Welsh star Rhian O'Sullivan.
The semi-finals and final will take place later in the afternoon, and the winner will qualify for November's Grand Slam of Darts as well as the 2023/24 World Darts Championship.
2023 Women's World Matchplay
Sunday July 23 (1300 BST)
Quarter-Finals
Beau Greaves vs Noa-Lynn van Leuven
Robyn Byrne vs Rhian O'Sullivan
Mikuru Suzuki vs Aileen de Graaf
Fallon Sherrock vs Lisa Ashton
Best of 7 legs
Semi-Finals
Greaves/Van Leuven vs Byrne/O'Sullivan
Suzuki/De Graaf vs Sherrock/Ashton
Best of 9 legs
Final
Best of 11 legs
Prize Money
Winner: £10,000
Runner-Up: £5,000
Semi-Finalists: £2,500
Quarter-Finalists: £1,250
Total: £25,000
We're back for the Women's World Matchplay live on Sky Sports Action from 1pm at the iconic Winter Gardens on Sunday before the last two men battle it out for the Phil Taylor Trophy – live on Sky Sports Action from 8pm. Stream the Women's World Matchplay and more with NOW for £21 a month