Wayne Barnes: Referees cannot accept abuse | 'VAR in football will get better' | Rugby Union News networthplaza.com
Wayne Barnes spoke to Sky Sports News following his retirement as an international rugby union referee; The 44-year-old, who took charge of this year's Rugby World Cup final between South Africa and New Zealand, discussed online abuse, VAR, Owen Farrell and his plans for the future.
By Eleanor Roper and Amar Mehta
Last Updated: 14/11/23 10:37pm
When Wayne Barnes walked out onto the field for the Rugby World Cup final at Parc des Princes last month, he knew it would be his last game as a professional referee.
After a near two-decade career as a top-level match official, Barnes hung up his whistle following one of the most enthralling finals, which saw South Africa edge New Zealand by a single point to retain the Web Ellis Cup.
Barnes told Sky Sports News that it was the "right time" to retire and could not ask for a more perfect ending than a World Cup final against two of the best sides in rugby.
The 44-year-old publicly announced he would be bringing his officiating career to a close following the final, a decision which was taken with his family and career as a law firm partner at Squire Patton Boggs in mind.
But possibly one of the reasons that made him decide to step away from the game, was the abuse he received on social media.
Speaking with Sky Sports News, Barnes said that he received death threats and abuse during the World Cup, adding that his family were also targeted.
"We can accept criticism, but when you start getting abused online, how can you think that is right?" Barnes said. "Those messages of abuse turn into threats, not just for me but my family. Going to your family is a different level."
Barnes suggested criticism from managers and coaches across all sports can make people think online abuse is okay and he referenced criticism to match officials in his new book, Throwing the Book.
Following Brighton's Premier League match against Sheffield United, Roberto De Zerbi said he does not "like 80 per cent of English referees" and added he does not understand some decisions made by VAR.
De Zerbi's comments came after Mahmoud Dahoud was sent off. When asked about the Brighton boss' comments, Barnes said: "When you are in positions of responsibility, people look at you and if they see people in those positions criticising or abusing officials, then why can't they do it?
"Criticism quickly becomes abuse and abuse can become threats. People in those positions need to realise the consequences of what they do. Governing bodies need to punish them for overstepping the mark."
'VAR will get better and better'
The television match official (TMO) was first used in international rugby union over 20 years ago and has evolved ever since, encompassing more parts of the game.
The addition of the bunker system to allow more time to decide on possible red cards drew criticism in some quarters and Barnes believes that while it still needs some work, it will improve rugby.
"I think it is at the early stages, we need to trial it more," said Barnes.
"The bunker system needs more time to evolve, but it is the right way to improve the game."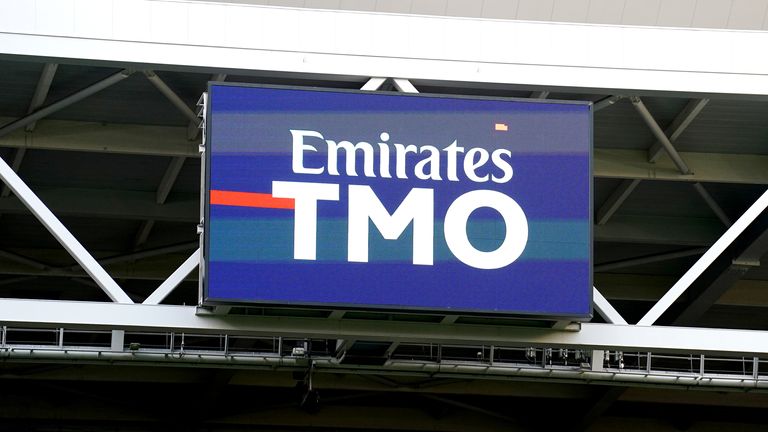 He added the VAR in football is at a similar stage to the bunker system in rugby, where it needs tweaking and improvement but is confident it will work.
"Rugby has been using TMO for close to 20 years now and it has had different iterations," Barnes said. "That has evolved and we've got better at that.
"We've learnt from other sports. Football is only two years into that journey. We will see that evolution of VAR and it will get better and better. [Chief refereeing officer] Howard Webb is constantly looking at ways of improving it and we will see that gradual improvement."
Farrell is the 'eyes and ears' of England; 'He didn't cost England the semi final'
After England's narrow loss to the Springboks, captain Owen Farrell was criticised by some for his conduct with officials during the match.
Some pundits even suggested that he cost England a place in the final and Ben Kay said Farrell is not "helping his team here at all" during the live coverage, after Farrell questioned a penalty decision which led to referee Ben O'Keeffe moving it 10 metres forward and within scoring distance.
The penalty helped the Springboks get their first points of the match, having fallen 6-0 behind early on.
Some fans suggested on social media that Farrell should not be England captain and he has made the team "impossible to love" due to his conduct with referees, rather than performances.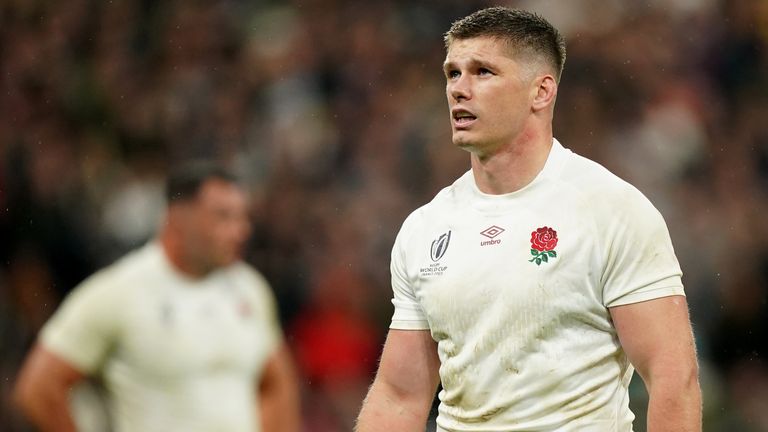 Barnes disagrees. "Owen has led that team so well over the last five to six years," he said. "He is the eyes and ears of that team on the training field and during the match.
"We have worked together and he has worked with other people around that interaction with the referee. Owen isn't someone who cost England that game. What cost England that game was Pollard had his kicking boots on."
Following his retirement, Barnes intends to spend time with his family, and focus on his career as a lawyer.
He also hopes to advocate for officials and referees across all sports, working with governing bodies, social media platforms and the government to help end abuse.