The Ashes: England's hopes wrecked by rain and early-series errors as Australia escape with urn intact | Cricket News networthplaza.com
As the Manchester rain ruined a rampant England's hopes of regaining the Ashes, Australia knew they had got out of jail.
Pat Cummins' side arrived as Ashes holders and will depart the same way. Victory at The Kia Oval next week will secure a first Test series win in England since 2001. It could end up a highly successful trip.
The tourists are 2-1 up after escaping with a draw from a fourth Test in which they were completely dominated but could so easily be 4-0 down and staring at the whitewash Australia legend Glenn McGrath always predicts happening the other way round.
Check out some of the costly catches England have shelled during the Ashes series against Australia

If not for a litany of fielding errors and a bit of daft batting, England could have regained the Ashes as early as the third Test. They will know a series-saving victory at Headingley should perhaps have been a series-winning one. Basic blemishes meant it wasn't.
England captain Stokes said after the Old Trafford draw: "All the games have been so tight and come down to the moments where one team or the other needs to be better. Australia were better than us in the first two games in those moments."
England were guilty of 11 dropped catches or missed stumpings across their defeats in the the first two Tests at Edgbaston and Lord's, mistakes that cost them 286 runs. Stuart Broad bowled Usman Khawaja off a no-ball on 112 in the first Test before the opener made 141. Plenty more no-balls were bowled.
Costly, costly indiscretions that were far more damaging than Stokes' bold declaration in Birmingham.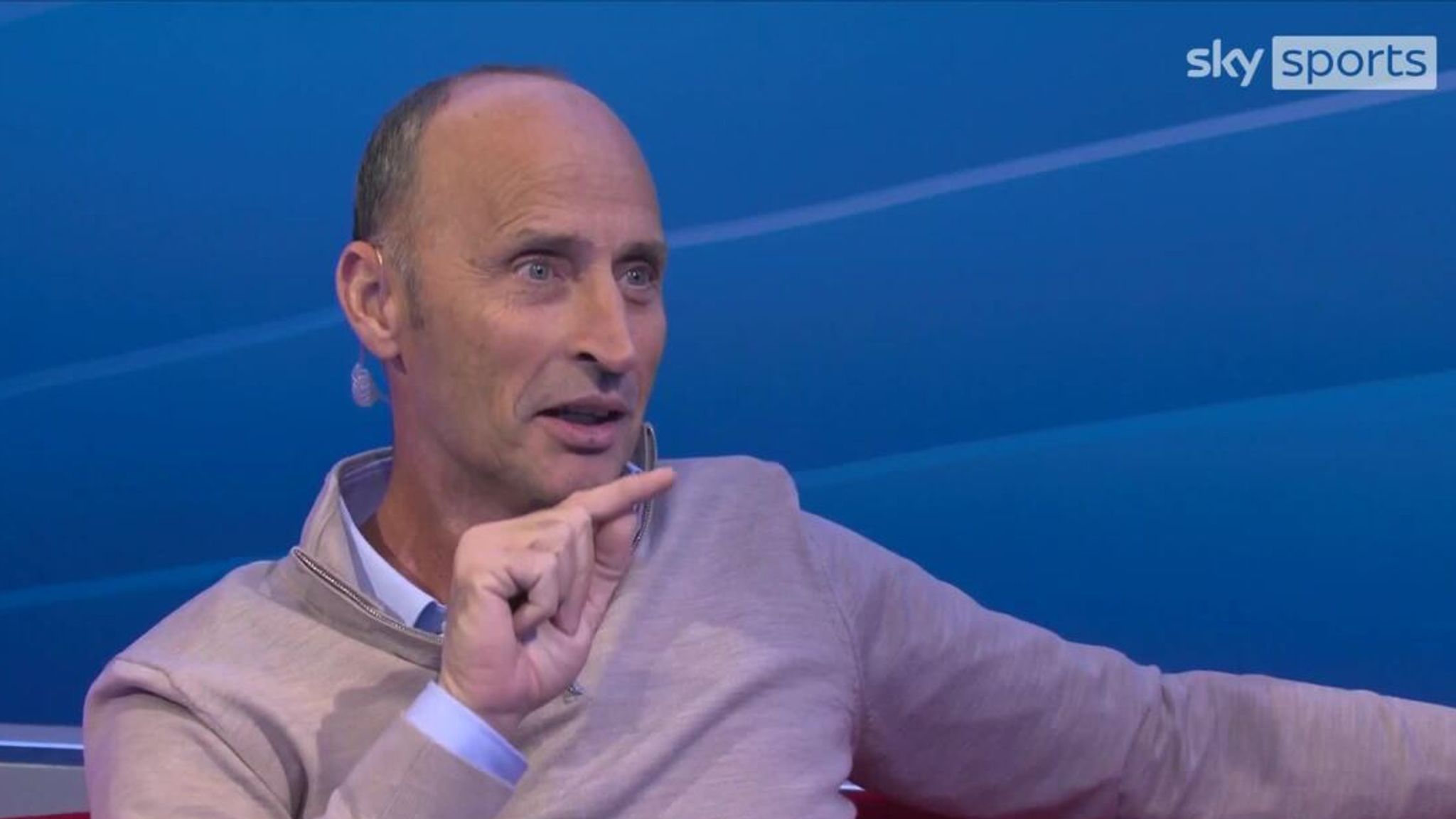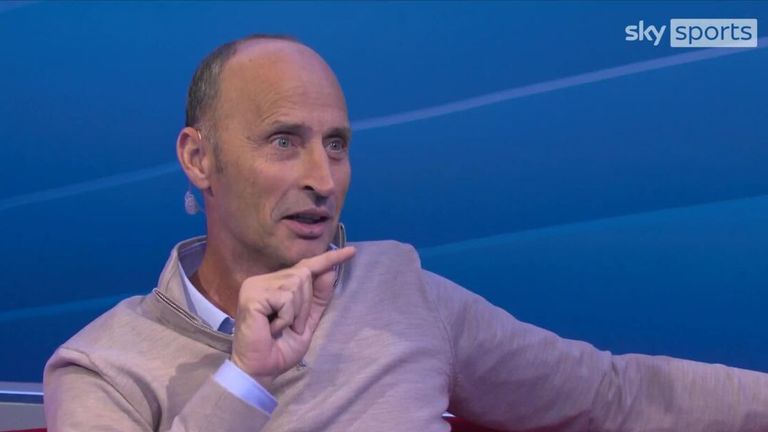 I don't think England started the series poorly. They played some good cricket, but they were sloppy – dropped catches, wickets off no-balls, they were too ultra-aggressive with the batting at Lord's, almost believing the hype that they are here to entertain. They will look back on these moments and feel they could have done better.
Stokes' side threw away plenty of promising positions, too. Wasting the new ball after winning the toss on a green pitch at Lord's. Crumbling from 188-1 to 325 all out later in the second Test after falling into the short-ball trap.
It was a short-ball trap that was not a masterstroke from Australia but a last resort with nothing else working and their chief spinner Nathan Lyon sidelined by what proved a series-ending calf injury.
England's reckless batting in the Lord's Test contributed to a 43-run defeat at the Home of Cricket

This wasn't Bazball, it was brainless. Bazball was what gave England a chance in the series. It is what ensured they made 393-8 declared on the opening day as they mixed boundaries with smart accumulation of runs while Australia parked men on the fence.
It is what has allowed them to pick up regular wickets with Stokes' innovative fields and plans designed to attack not contain. It was what gave them hope of beating the rain and forcing victory at Emirates Old Trafford as they piled on 592 inside 108 overs.
Ever since Stokes smoked a game-rescuing 80 halfway through the third Test, it has been one-way traffic. England hurtling along, chasing what would have ranked among sport's greatest comebacks. Australia very much slamming on the brakes. Picking defensively – opting to lengthen the batting and leave out frontline spinner Todd Murphy – and playing defensively. All very un-Australian.
Mark Wood took a five-wicket haul in the Headingley Test and added real pace into the England attack

Mark Wood's pace has given England's bowling welcome ferocity, his character the team a much-needed lift from 2-0 down. Chris Woakes has been a wicket-taking machine. Harry Brook made up for his dozy dismissal at Lord's by playing a mature innings in Leeds.
Zak Crawley showed exactly why England persevere with him as he hit a regal, if at times edgy, 189 at under a run a ball in Manchester, looking like Kevin Pietersen reincarnated. Jonny Bairstow thumped a riotous 99 as chat turned back to his batting and away from that Lord's stumping or his blemishes with the gloves.
Jonny Bairstow was controversially stumped by Alex Carey on the final day at Lord's after walking out of his crease believing the ball was dead

You sense Cummins' decision not to withdraw his appeal when Bairstow wandered out of his crease in the second Test awoke a fire in England, one only the rain, not Australia, was able to douse.
And you definitely sense that had we headed to The Oval at 2-2 that game would only have ended one way, with England lifting the urn.
The tourists had the chance to bat England out of the third Test but failed as Marnus Labuschagne and Steve Smith threw their wickets away on the second evening.
They had the chance to bat their way into a position of real strength in the fourth Test but failed. Five of their top six passed 32 in glorious batting conditions on day one but no one went on to top 51.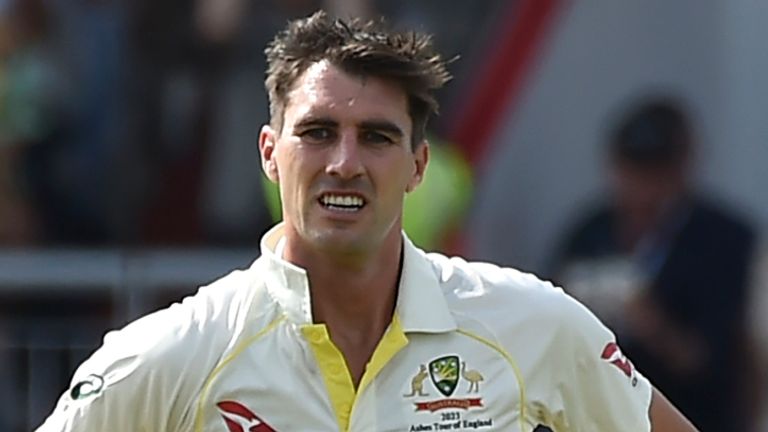 In the field in Manchester, meanwhile, they looked somewhat of a rabble, less World Test champions, more your local village team.
They seemed to have absolutely no idea how to stem the bleed as Crawley and Joe Root racked up 178 runs in 25 overs between lunch and tea on day two.
Cummins is captain, but plenty of other players waved their arms around and it seemed unclear as to who exactly was in charge. Some have suggested it will not be Cummins once the series is done. Winning the Ashes would be a great way to bow out, then.
A 3-1 success is still possible for Australia but 2-2 is the least England deserve. They will just know that but for basics, a bit of bad batting and that Manchester rain it could have been so much better.
Watch the fifth and final Ashes Test, from The Kia Oval, live on Sky Sports Cricket from Thursday. Coverage starts at 10am ahead of the first ball at 11am, weather-permitting…