Tennessee man says he conspired with Jan. 6 defendant to kill FBI agents networthplaza.com
WASHINGTON — An associate of a Jan. 6 defendant pleaded guilty this week to charges that the two men plotted "to murder employees of the Federal Bureau of Investigation."
Austin Carter, who was a 26-year-old security officer and a member of the Army Reserves at the time of his arrest in December 2022, admitted in a plea agreement that he "unlawfully and knowingly combined, conspired, and agreed with his co-defendant," Edward Kelley, to kill FBI personnel.
Carter admitted that he provided a cooperating witness "with a list of FBI employees that CARTER received from KELLEY" on or about Dec. 13, 2022, and that Carter instructed the cooperating witness "to memorize the FBI employees identified on the list and then burn the list." Kelley and Carter "discussed plans to attack the FBI Field Office in Knoxville, Tennessee" and that the purpose of the conspiracy was "to retaliate against government conduct," Carter admitted.
A court filing from December said that the list Kelley provided included about 37 names of law enforcement personnel who worked on Kelley's Jan. 6 case, and identified which officers were present when Kelley was arrested.
Kelley, an anti-abortion activist, was initially arrested in May 2022 after he was identified as one of the first rioters to breach the Capitol on Jan. 6. Video from the Jan. 6 riot shows a man identified as Kelley using a piece of wood to breach a window, jumping through the window, and then kicking open a fire escape, allowing other rioters to stream inside the Capitol.
Kelley and Carter were arrested in connection with the alleged murder plot last December.
A jury trial for Kelley in the federal murder conspiracy case is scheduled for January, while a status conference in his Jan. 6 case is set for December.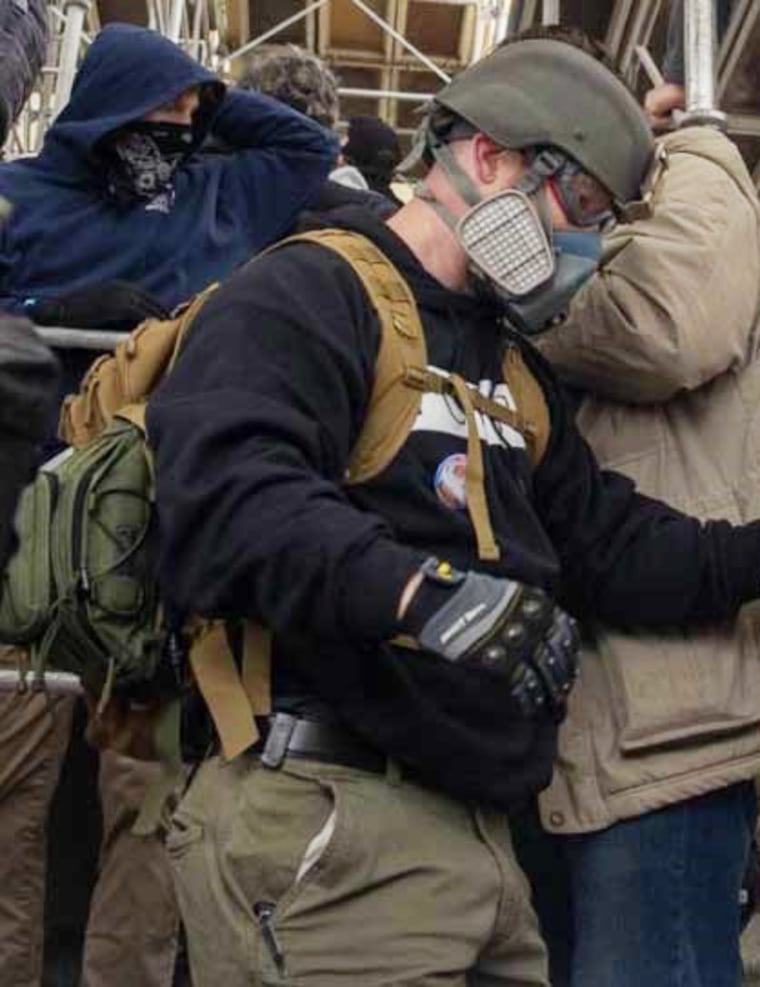 Carter and prosecutors agreed this week that "a sentence not greater than 120 months in prison is the appropriate disposition of this case." A detention memo from after Carter's arrest noted that he "worked for four different security companies and is a member of the Army Reserves, where he received advanced training."
About 1,200 people have been charged in connection with the Jan. 6 attack on the U.S. Capitol, and an additional 1,000 suspects have been identified but not yet charged. The statute of limitations on most of the crimes committed on Jan. 6 expires in a bit over two years, in early 2026.