Heat and humidity makes search for escaped Pennsylvania murderer 'very challenging,' official says networthplaza.com
A convicted murderer who escaped from a Pennsylvania prison has been spotted at least eight times, a police official said, as a search that has been complicated by heat and high humidity stretched into its ninth day.
Lt. Col. George Bivens provided an update Thursday, telling reporters that law enforcement officers have been relentlessly searching for Danelo Cavalcante — while also battling grueling weather conditions.
"It makes it very challenging," he said. "They're wearing uniforms with bullet-resistant vests, carrying a lot of equipment, it certainly adds to the challenge. With that said, I have not heard a single complaint and I believe our people are up to the task."
Food and water have been transported to the officers' locations to "sustain them and keep them well-hydrated," Bivens said.
Around 400 law enforcement from various agencies are assisting in the search, Bivens said Friday.
Cavalcante, 34, fled the Chester County Prison in Pocopson Township on Aug. 31. He stretched himself across the brick and cinderblock walls in the exercise yard to push himself to the roof of the building, surveillance video showed.
Another inmate, Igor Bolte, had escaped in May in a similar fashion. He was captured about five minutes later in a residential neighborhood about a half-mile from the prison. To prevent further escapes, the prison had recently installed razor wire on the roof but Cavalcante was able to evade it.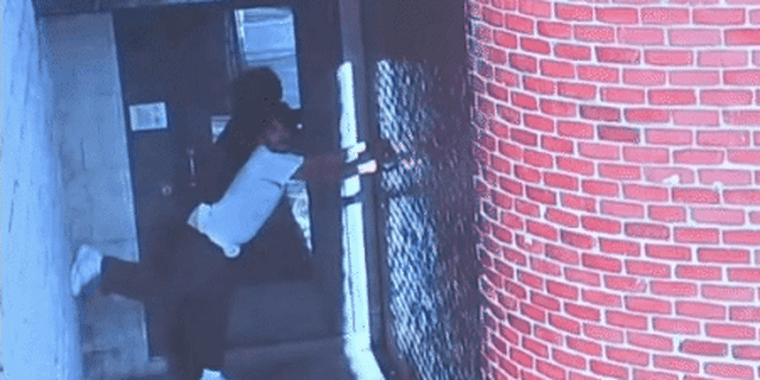 Officers have been using heat-sensing technology along with K9 dogs and helicopters in their search. Because of the heat, K9 Loki suffered a heat-related illness and was briefly hospitalized for veterinary care. Bivens said Loki has since been released.
"He is doing well … and is expected to make a full recovery and return to work within the next week," he said at the Thursday news conference.
The weather hasn't had much of an impact on the officers' heat-sensing technology, according to Bivens.
"At times, to use the example of thermal imaging, you can get some additional hotspots, rocks different things like that can cause a hotspot. It requires you to check a few more things but it does not diminish our desire to use it," he explained.
Police said Thursday afternoon that they believe Cavalcante is within the perimeter of Routes 926 and 52, Hillendale Road and Creek Road. He's been spotted eight times, Bivens confirmed. One of those times was in a creek bed near Chandler Road in Pennsbury Township on Tuesday. A reward of up to $20,000 is being offered for tips that lead to his capture.
Cavalcante was sentenced to life in prison without the possibility of parole following an Aug. 16 conviction of first-degree murder in the fatal stabbing of his former girlfriend. He was also wanted for murder in Brazil, authorities said. Anyone who sees him should not approach him and immediately call 911, officials have said.