Chris Eubank Jr reflects on Liam Smith victory: 'People thought I was all talk. I could not have that' | Boxing News networthplaza.com
Chris Eubank Jr can celebrate the most meaningful victory of his career.
On Saturday he defeated Liam Smith in their immediate rematch at the AO Arena in Manchester.
In January Smith had become the first man to knock out Eubank Jr and few tipped the Brighton man to be able to reverse that outcome last weekend.
Johnny Nelson and George Groves agreed Chris Eubank Jr deserved generous praise while Natasha Jonas dismissed speculation about a Liam Smith ankle injury.

But he managed to do so, in emphatic style as well.
Eubank, however, declined to take the opportunity to gloat over proving those critics wrong.
"I'm not really interested in all of that. I've never been the type to worry about what people think, worry about what people say," he told Sky Sports News.
"A lot of people wrote me off and that's okay, that's part of boxing. I'm not doing this for those people. I'm not doing this to prove people wrong.
Chris Eubank Jr says he has his eye on his British rivals and Gennady Golovkin after his spectacular stoppage win over Liam Smith.

"I'm doing it for myself, I'm doing it for my family, I'm doing it for legacy. I'm doing it so I can look back on my career and be content and I was very happy with the performance."
His 10th-round stoppage win was certainly a performance he can be proud of.
"Everything came together," he explained. "I knew and I practised the things that I knew would work against a fighter like Liam.
"He's game but his defence is not impenetrable. I can get through with shots if I angle them right and If I keep throwing.
"I'm confident and I know the speed and the power's there. We kept at it, I kept it up, I didn't give him a rest, I didn't give him a break and we got the victory."
Chris Eubank Jr dominated Liam Smith in their rematch, as he secured a 10th-round stoppage in Manchester.

That result will put Eubank in the mix at the top level of the middleweight division.
"I got the win. I did what I had to do and I did what I said I was going to do, most importantly," he said.
"That was the most important thing for me, the credibility. A lot of people were under the impression that I'm all talk and I don't back up what I say. That was something I couldn't have.
"So going out there, doing what I needed to do, that's the biggest part of it."
He is enjoying some well-earned rest in Dubai, where his brother Sebastian, who tragically passed away, lived.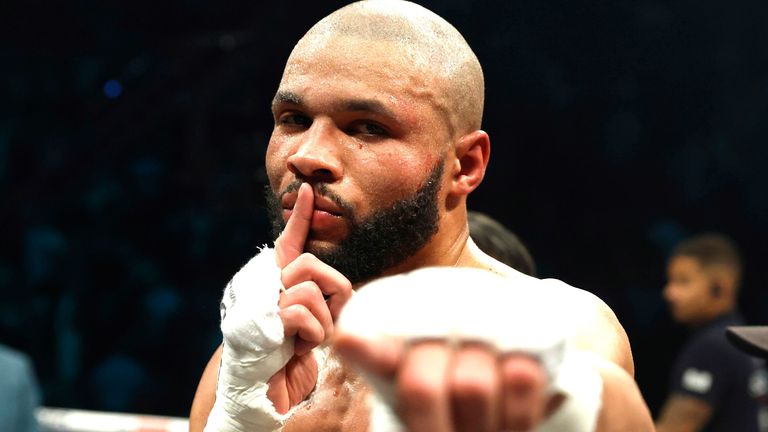 "I'm at my brother's wife's house, spending time with the family, spending time with his son Raheem. This is what is really important in my life," he said. "Boxing is obviously my passion, it's what I do. What really makes me happy is family."
Eubank famously forbid his cornermen from bringing a towel to the fight, because he was not going to allow his trainer to pull him out of the contest. Light-heartedly he insisted he'd maintain that towel ban even on the beaches of Dubai.
"Towels are not allowed in my vicinity," he said cheerfully. "I don't even take a towel with me to the shower. I air dry in my bedroom."