Buffalo Bills' Nyheim Hines set to miss entire season after being injured in jet ski accident | NFL News networthplaza.com
The Buffalo Bills running back Nyheim Hines is expected to need surgery after the incident, which would keep him out of the whole 2023 NFL season; another rider collided with the 26-year-old while he was sitting on a jet ski, according to reports
Last Updated: 24/07/23 8:40pm
Nyheim Hines will miss the whole 2023 NFL season after suffering a serious knee injury in a jet ski accident.
Another rider collided with the Buffalo Bills running back while he was sitting on a jet ski, according to reports.
The 26-year-old was expected to be the Bills' primary kick returner and a back-up running back used primarily on third downs.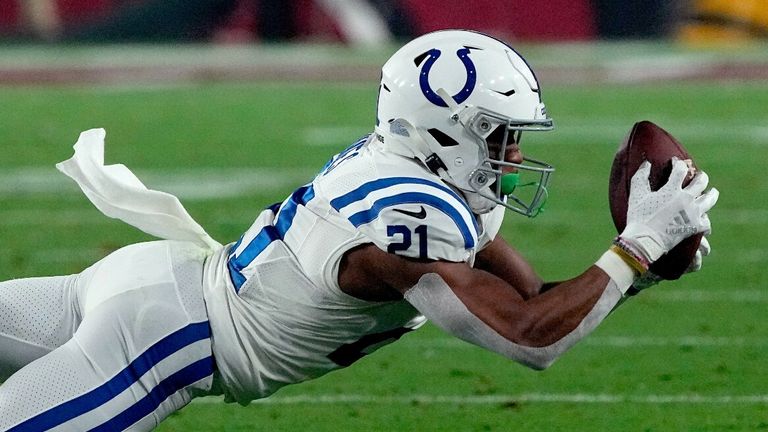 Hines was sitting on a stationary jet ski when he was struck, a person with knowledge of the situation told The Associated Press on Monday.
It is thought Hines will require surgery after suffering a significant injury to his ACL in the incident.
It was not immediately known when he was hurt or where the accident took place.
Hines joined the Bills in a trade with Indianapolis last November and appeared in a combined 16 games and started five. He caught 30 passes for 241 yards and a touchdown and ran 24 times for 33 yards and a TD.