British and Irish Lions announce historic partnership with Premiership, URC for 2025 tour to Australia on Sky Sports | Rugby Union News networthplaza.com
Landmark partnership formed between British and Irish Lions and domestic leagues in Premiership Rugby and URC ahead of the 2025 Tour to Australia, live on Sky Sports; Key elements of the agreement include agreed Tour scheduling and enhanced collaboration regarding player availability
Last Updated: 17/11/23 6:54am
We take a look at some of the best moments from the 2013 British and Irish Lions tour in Australia as we look ahead to the 2025 tour live on Sky Sports

We take a look at some of the best moments from the 2013 British and Irish Lions tour in Australia as we look ahead to the 2025 tour live on Sky Sports
The British & Irish Lions have announced the formation of a historic partnership with Premiership Rugby and the United Rugby Championship for the 2025 Lions Tour to Australia, live on Sky Sports.
The strategic partnership has been formed following a period of consultation between all parties and demonstrates a commitment from the different parts of the rugby ecosystem to work together for the good of the game.
The partnership will see the Lions working collaboratively with Premiership Rugby, the United Rugby Championship – where Ireland's four provinces, Wales' four regions and Scotland's two clubs play – and their clubs to enhance the Tour's offering.
A critical aspect of the partnership is alignment on the Tour schedule and this agreement will now enable all selected British & Irish Lions players to be available for all pre-tour activities.
Former Lions head coach Warren Gatland only recently bemoaned the fact players joined previous squads from domestic league finals so late as to disrupt preparations.
As part of the arrangement, the Premiership final in June will be brought forward to enable those players involved to take a full part in the early stages of preparation for the visit to Australia.
In 2017 and 2021, clashes between the English league's domestic showpiece and initial Lions training camps led to acrimony between the two.
Gatland described dealing with the Premiership clubs as "a little bit like Brexit" three years ago, adding that 50-50 calls would likely go against English internationals due to their later release.
The staging of the Premiership final on the same day as the Lions' warm-up clash with Japan in 2021 was a low point in the relationship.
Ben Calveley, British & Irish Lions CEO, said: "We are thrilled to be working in partnership with Premiership Rugby and United Rugby Championship and want to thank them for their support in reaching this landmark agreement. Our relationship with the clubs, who are the guardians of all potential Lions, is critical to any success we have, and we are committed to working with Premiership Rugby and United Rugby Championship in a spirit of collaboration.
"It is crucial that this agreement benefits not just The British & Irish Lions but also Premiership Rugby and United Rugby Championship. Our ambition is to make 2025 the greatest Lions Tour ever and we believe the opportunities for collaboration across marketing, promotional and wider activity will add significant value to all organisations."
Ieuan Evans, chairperson of The British & Irish Lions Board, said: "The 2025 Tour to Australia is one of the most eagerly anticipated tours in history. As we reflect on recent challenges in our game, including the pandemic and its impact on rugby, now is a crucial time to demonstrate our unity and ability to collaborate in order to showcase the best of what our game has to offer.
"Australia in 2025 represents a significant opportunity to claim our first Lions Series win since 2013 and as with any Lions tour, it will be difficult. To achieve our ambition of success on the pitch, we need our very best players, and this partnership is crucial to this."
Simon Massie-Taylor, Premiership Rugby CEO, said: "We know how much The British & Irish Lions means to our players, our clubs and our fans. And we are incredibly excited about this new landmark partnership and the opportunity to work in true collaboration with the Lions ahead of their tour to Australia in 2025.
"Everyone at Premiership Rugby understands how crucial it is to work closely with all stakeholders for the game to continue to thrive and grow. And giving our players and The British & Irish Lions the best possible preparation time in history is vital for both the Lions and Premiership Rugby as we support each other on and off the pitch.
"As a league, we are also looking forward to combining with the Lions to create some new and exciting content to promote the Tour, our players and clubs.
"We are now looking forward to seeing as many Premiership Rugby players as possible competing for a Test jersey and hopefully experience being on a winning tour."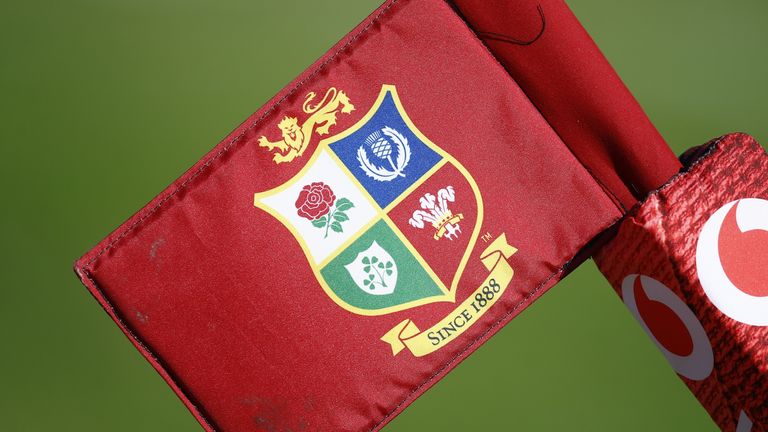 Martin Anayi, CEO, United Rugby Championship: "Throughout the professional era our league has been home to an extraordinary number of British & Irish Lions and we are always proud to give our players the best chance of pulling on that famous red jersey. For every tour in the professional era, our league has always supported the Lions and their touring schedule because their continued success will always help grow interest in our sport.
"The upcoming British & Irish Lions Tour will see new levels of collaboration between all of our organisations to celebrate what is a landmark moment in the rugby calendar. It is a valuable opportunity to really grab the attention of the wider sporting audience while also bringing our most dedicated fans closer to the stories of their heroes than ever before.
"We look forward to the tour to Australia in 2025 and watching players from the United Rugby Championship excel in the colours of The British & Irish Lions."